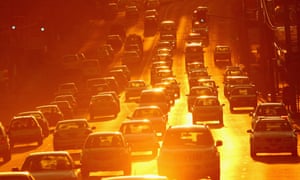 Guardian Australia spoke to 12 economists and scientists – almost all reject government's claim to be on track
Leading climate researchers have overwhelmingly rejected the federal government's claim it is on track to cut greenhouse gas emissions as promised under the 2015 Paris agreement.
Guardian Australia asked economists and scientists, including people who have advised the Coalition and Labor, whether Australia was likely to meet the 2030 target of a 26-28% emissions cut below 2005 levels under existing policy settings, as cabinet ministers have claimed.
The prime minister, Scott Morrison, has repeatedly said the target would be met "in a canter".
Nine of the 12 who responded either dismissed Morrison's statement outright or strongly suggested new policies would be needed. Only one expressed confidence the target would be met if the government did nothing – and he also criticised the Coalition's stance.
Source: In a canter? Climate experts say Australia will not meet emissions targets | Australia news | The Guardian