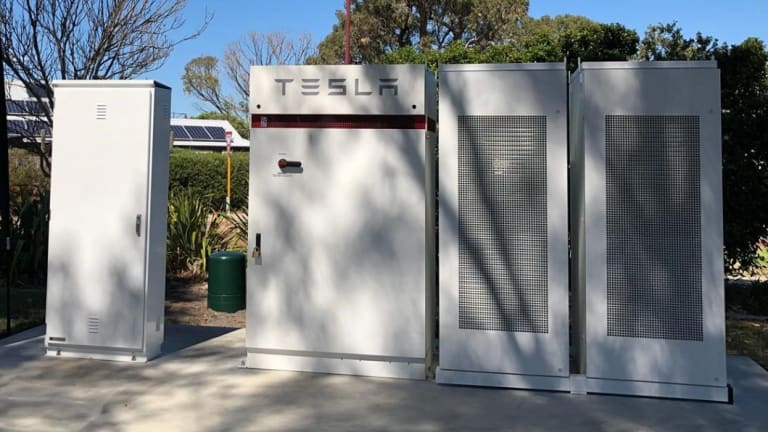 Residents in the Mandurah suburb of Meadow Springs have been selected to take part in an Australian-first communal battery trial.
The 105kW (420kWh) Tesla powerbank battery installed in a neighbourhood park will allow 52 surrounding houses with solar panels to store the excess power generated during the day and draw on it in the peak evening period.
The battery is a smaller version of the 100-megawatt Tesla lithium ion battery installed in South Australia in 2017.
Unlike Tesla's powerwall battery, which is installed at the home level, the powerbank is fed and accessed by an entire neighbourhood.
The two-year Western Power and Synergy trial is the first time in Australia a utility-scale battery has been integrated into an already-established metro grid.
Synergy has been trialling a 1.1 megawatt community-scale lithium ion battery in the new Alkimos Beach estate since 2016.
The system was expected to save households money. For $1 a day residents will be able to use 8kWhs of the powerbank battery storage after 3pm without having to outlay upfront costs for a behind-the-meter battery storage system…
Source: Mandurah suburb to get communal Tesla battery in Australia-first trial