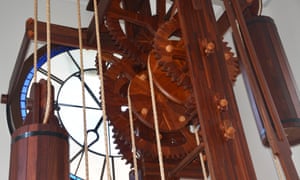 Western Australian timber town joins Australia's list of big things thanks to the tenacity of Kevin Bird and his 6m clock
It rains a lot in Nannup. The small timber town in south-western Western Australia, population of just over 1,300, receives almost a metre of rainfall a year. For a builder like Kevin Bird, that means a lot of days when it's too wet to work.
It could be an opportunity to catch up on the accounts, or even leave off work for the day and read a book. Instead, Bird used his wet-weather days to build the largest wooden pendulum clock in the world.
He started small, making made-to-order wooden grandfather clocks out of the workshop on his farm.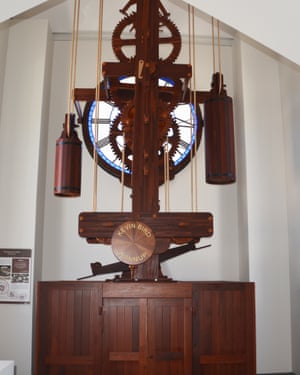 Then the timber industry started facing pressure from environmental groups, and Bird, frustrated by a perception that Nannup timber was only used for "wood chips and railway sleepers", decided upon the perfect protest: a really, really big clock.
Source: Tiny Nannup hits the big time with world's largest wooden pendulum clock | Australia news | The Guardian